About ALTA
celebrating 35 years of service
ALTA was established by metallurgical consultant Alan Taylor in 1985 to serve the worldwide mining, minerals and metallurgical industries.  Alan has 40+ years' experience in the metallurgical, mineral and chemical processing industries in Australasia, New Zealand, North and South America, Africa, Asia and Europe.
ALTA offers a wide range of services and resources to the metallurgical industry.
Consulting
High-level metallurgical and project development consulting.
Conferences
ALTA conferences are world-class annual metallurgical events and a leading platform for innovation.  ALTA 2020 Online, our 25th anniversary event, will be held 9-27 November.  It comprises five conferences: Nickel-Cobalt-Copper, Uranium-REE, Gold-PM, In Situ Recovery, Lithium & Battery Technology; six short courses and a virtual exhibition. This digital version of our highly-successful annual conference will make it easy to participate from the comfort and safety of your home or office, anywhere in the world.
Short Courses
Practically-oriented short courses on topics including treatment of nickel laterites, copper ore leaching, uranium ore processing, copper SX-EW, heap leaching and solvent extraction. Courses offered by live online sessions, on-demand recordings and in-person at ALTA conferences.
Publications
Proceedings and manuals from ALTA conferences, seminars and short courses.
MetBytes
Free technical articles offering metallurgical commentary and insights.
Free Library
The ALTA Free Library includes proceedings and papers from our 1995-2019 conferences covering Nickel-Cobalt-Copper, Uranium-REE, Gold-PM, In Situ Recovery and Lithium Processing including 1650+ technical papers. The library is expanded regularly, providing a valuable ongoing resource to the industry.
ALTA Metallurgical Services (ALTA) is a wholly owned subsidiary of JO-AL Enterprises Pty Ltd incorporated in Melbourne, Australia

Latest News & Articles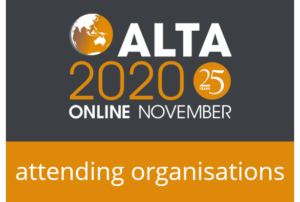 ALTA 2020 Online is LIVE The list of attendees includes 600 participants from 47 countries representing 345 organisations. We are excited…Read more