Papers
technical papers and articles
MetBytesPanel NotesProceedingsVideos
The free library includes proceedings from ALTA 1995-2018 Nickel-Cobalt-Copper, Uranium-REE, Gold-PM and In Situ Recovery conferences for free download (1550+ papers).  A selection of papers from ALTA 2019 is also available. The library is expanded regularly, providing a valuable ongoing resource to the industry.
ALTA 2019 proceedings now reduced by 50% and single papers reduced to A$10. Available for purchase with immediate download.
LOGIN or SIGN UP to access free proceedings and papers.  Panel notes, MetBytes, technical articles and videos do not require login.  For assistance accessing the Free Library, please contact Allison Taylor
Authored and presented by Alan Taylor
AusIMM Central Victoria Technical Meeting
October 2014
New Perspectives in Metallurgy with Special Reference to Multi-Refractory Level Ores Login to access.
AusIMM Melbourne Technical Meeting
September 2013
What's Happening in Copper Hydromet Login to access.
AusIMM Bendigo Technical Meeting
August 2013
Developments in the Processing of Refractory Complex Gold Ores Login to access.
TMS Annual Meeting (Nickel-Cobalt sessions),
February 2013
Laterites - Still a Frontier of Nickel Process Development Login to access.
Australian Stainless Steel Development Association (ASSDA),
2000
The Use of Stainless and Other High Performance Alloys in Hydrometallurgy Process Plants for the Recovery of Metal Login to access.
World Nickel Congress, Melbourne
November 2000
The Outlook for the PAL Process Login to access.
Mineral Processing and Hydrometallurgical Design - World's Best Practice
(Australian Minerals Foundation)
November 1998
Solvent Extraction Mixer-Settler Design Login to access.
Randol at Acapulco, 1993
Successful Development of Solvent Extraction in Latin America Login to access.
AusIMM Conference, Sydney, July 1981
The Seventies - A Decade of Hydrometallurgical Advance Login to access.

Latest News & Articles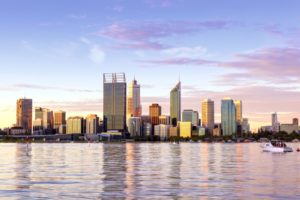 Following recent Australian Government announcements regarding COVID-19 we have no option but to postpone ALTA 2020. Given the bans on large…Read more