Nickel-Cobalt-Copper
10-12 November Online
Register HERENi-Co-Cu FlyerProgram & Abstracts
ALTA 2020 Nickel-Cobalt-Copper Technology Conference includes a forum and panel discussion on Hydromet Processing of Ni-Co-Cu Sulphides.  The 25th annual ALTA Nickel-Cobalt-Copper event is a world-recognised metallurgical conference gathering delegates from around globe each year.
Technical Program
The program includes 45+ presentations grouped into key streams covering the processing of nickel, cobalt and copper ores and concentrates, with an emphasis on hydrometallurgy, innovation and products for the battery industry.  The final day features a forum and panel discussion on Hydromet Processing of Ni-Co-Cu Sulphides.  Program
Opening and Keynote Speakers
The conference will be opened by Stedman Ellis, Chief Executive Officer of the Future Battery Industries CRC with his presentation "A Research-Based Strategy for Establishing Australia as a Leading Player in the Emerging Global Battery Industry".  Abstract and bio
This will be followed by the Keynote Address given by John Neale, Technical Specialist with Mintek, who will present "Bioleaching of Nickel and Cobalt – The Progress and The Potential" who has extensive experience in this area. Abstract and bio
Panel Discussion
The conference will conclude with a focused panel discussion on Hydromet Processing of Ni-Co-Cu Sulphides.  ALTA panels are always a highlight with informed discussion adding significantly to the technical program.  Open exchange of information and ideas between panel and audience is encouraged, and often leads to lively debate.  The notes from panel discussions are published as a valuable resource for the industry.   ALTA 2019 panel notes
Short Courses
The event is further enhanced by four short courses presented by experts in their field.  Course outlines
A-Z of Copper Ore Leaching presented by ALTA Metallurgical Services on 9 November covers leachability of oxide and sulphide ores, review of commercial leaching processes, hydromet processing of copper sulphide concentrates; agitated leaching of oxide ores and heap leaching of oxide and sulphide ores.
The ART of HPAL – The Way to Success short course presented by Dr Naoyuki Tsuchida and Fumio Iwamoto on 13 November, formerly of Sumitomo Metal Mining, is a must attend for those interested in HPAL. The material is based on the presenters' firsthand experience working on successful HPAL projects for Sumitomo.
SX and its Application to Copper, Uranium & Nickel-Cobalt presented by ALTA Metallurgical Services on 20 November covering extractants and diluents, mixer-settlers and other contactors, ancillary equipment, and selected commercial applications.
Design of Successful Bulk Flow Systems for Hydromet Operations presented by Jenike & Johanson on 24 November.  This course has been tailored specifically for hydrometallurgists to addresses this blind spot by providing a fundamental understanding of the science underpinning bulk solids flow behaviour.
Proudly sponsored by



Latest News & Articles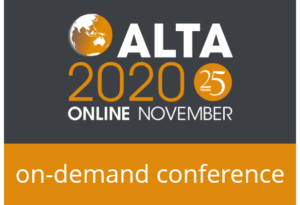 After three action-packed weeks the live conference has ended but the on-demand event continues until 12 March. We were excited…Read more