Keynote Speaker
Nickel-Cobalt-Copper Conference
John Neale
Technical Specialist, Mintek (South Africa)
Bioleaching of Nickel and Cobalt – The Progress and The Potential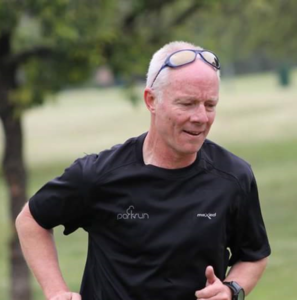 John Neale is a Technical Specialist in Mintek's Biotechnology Division, and he holds a B.Sc. degree in Chemical Engineering from the University of Cape Town.
He is a Member of the South African Institution of Chemical Engineers, an Associate Member of the Institution of Chemical Engineers, and is registered with the Engineering Council of South Africa.
John has worked at Mintek since 1985, and has wide-ranging experience spanning 35 years in minerals processing, hydrometallurgy and water treatment, including:
Agitated-tank bioleaching and heap leaching for gold, base metal and uranium projects
Bioleach reactor design, including studies of reaction kinetics, mass transfer, three-phase mixing, energy balances and heat transfer, and the scale-up of these processes for the design of large-scale bioleach reactors
A wide range of unit operations such as comminution, gravity separation, flotation, cyanide leaching, solid-liquid separation and washing, neutralisation and precipitation, and solvent extraction and electrowinning
Biological sulfate reduction for the treatment of mine-impacted waters
Planning, execution and management of metallurgical test work programmes
Drafting of process design specifications
Commercialisation of Mintek technologies
Commissioning and operation of pilot- and commercial-scale plants
His experience includes participating in and leading multi-disciplinary R&D teams, and liaising with engineering contractors in the undertaking of feasibility and  detailed design studies. The projects and studies have involved a wide range of commodities, including gold, silver and platinum group metals, copper, nickel, cobalt, zinc and lead, and uranium. One of his most recent projects involved the implementation of Mintek's bioleaching technology for the treatment of a nickel- and cobalt-containing concentrate at an operation in eastern Finland. Currently, his main focus is in leading the development of an integrated biological process for the treatment of acid mine drainage from South Africa's coal and gold mines.
John has authored or co-authored over 30 technical publications, and made numerous presentations at local and international conferences, symposia and seminars. He has delivered invited presentations on topics related to bioleaching, mine water treatment and metallurgical test work design. He is a two-time recipient of the Southern African Institute of Mining and Metallurgy's Silver Medal Award, and has been awarded the Mintek Achievement of Performance Excellence (APEX) Award on four occasions.
John's hobbies and outside interests include wine tasting (he holds an advanced diploma from the Cape Wine Academy) and road running (he is a Comrades Marathon silver medallist and a sub-3-hour marathon runner), and he has completed well over 200 parkruns.

Latest News & Articles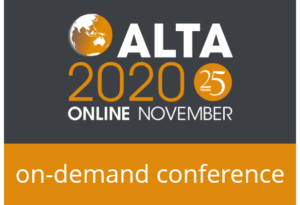 After three action-packed weeks the live conference has ended but the on-demand event continues until 12 March. We were excited…Read more