Keynote Speaker
In-Situ Recovery Conference
Leon Faulkner
Managing Director, Environmental Copper Recovery (Australia)
Opportunities and Challenges for Copper ISR – Kapunda CRC-P as an Example
Leon is a geologist with over 30 years' experience in the mineral industry, with considerable time spent in all aspects of the exploration to mine process including :green fields and grass roots exploration, geological/ore body modeling, mine economics, mine development and new project generation/acquisitions.
He started his career in exploration and has worked in most states in Australia looking at a variety of commodities including precious base and precious metals with the later part of his career working in the uranium space.
Leon spent some time working for the SA Government in Primary Industry and Resources (PIRSA) as it was known at the time looking at using advanced GIS techniques in prospectivity mapping of the Gawler Craton and other regions in South Australia.
His work experience in mine development and exploration projects has included 13 years in the Tanami Desert with The Granites Gold Mine open cut/underground mining operations, and 5 years' experience with an ISR mining operation at Honeymoon (South Australia) for Uranium One (since Care and Maintenance).
Whilst at Honeymoon his role of geology manager included:-
Resource development and the development of wellfield operational strategies for an ISR uranium mining operation;
Undertaking resource evaluations and managing exploration programs
Mine development analysis, modelling and design;
Drafting JORC compliant resource/reserve reports, ASX documentation and reports, and corporate reports;
Liaising, managing compliance and key relationships with regulatory authorities, traditional owners, land holders and joint venture partners;
Post 2014 he has worked with ASX 200 gold company on identifying and characterising ISR potential of one of their stranded gold assets, this project proceeded to column leach test phase with successful outcome of this phase of work.
From 2015 Leon spent considerable time recognising the opportunities that ISR presents for other metals and identified a number of future ISR amenable projects. In 2017 Leon and his team established Environmental Copper Recovery P/L over the first of these; Kapunda Copper ISR project (JV with Terramin Ltd), funded to $3.7 million by private investor ASX and AIM listed Thor Mining PLC and a Commonwealth CRC-P grant.  Then last year ECR morphed into EnviroCopper Ltd over the Kapunda project and new JV with Andromeda Metals' Moonta Copper ISR project.
The Kapunda project has undergone a successful series of laboratory work and once regulatory approvals are done will look at undergoing field trials later this year.

Latest News & Articles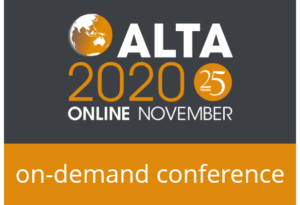 After three action-packed weeks the live conference has ended but the on-demand event continues until 12 March. We were excited…Read more