Keynote Speaker
Gold-PM Conference
Karel Osten
Independent Consultant, METTKO Pty Ltd (Australia)
POX – Has it Reached its Full Potential, or is There Still Room for Improvement for Treating Refractory Gold Ores?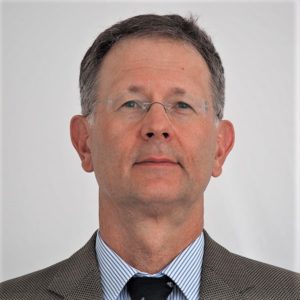 Karel Osten formed Mettko in 2019 after nearly 20 years with GRD Minproc and its various corporate successors. Mettko is a Perth based consultancy specialising in pressure hydrometallurgy with an emphasis on gold and base metals. Karel's last project was the Copler Sulfide Expansion project in Turkey for Anagold. See the ALTA presentations for 2017 and 2018 for background on this world class project.
After some time with Anglo American's Gold and Uranium Division in operational roles Karel joined Davy McKee Pacific in Melbourne and in 1994 started work on the engineering of Rio Tinto's Lihir Project as part of the Davy Kinhill joint venture based in Brisbane. This led to a position with Lihir Gold as Chief Metallurgist and ultimately as Technical Manager for the start-up and debottlenecking of this challenging operation.
In 2000 Karel returned to engineering in the form of an appointment with GRD Minproc for the design of the 5th train expansion of the HPAL circuit at Murrin Murrin which unfortunately never saw the light of day. Soon after joining GRD Minproc Karel started a long relationship with the Macraes Mine providing operational and engineering support for their POX operation which was also part of GRD group before being divested in 2003 and becoming the heart of the new operating company OceanaGold.
In the past 20 years Karel has performed engineering design, testwork, and operations support for POX and HPAL projects for companies such as Rio Tinto, Lihir Gold, OceanGold, Newcrest, BHP Billiton, Vale, Sumitomo Mining and Metals,  Votorantim Metais, Anglo American, Dundee Precious Metals, Barrick, PT Inco, Alacer Gold and IGO. Recently the world of pressure hydrometallurgy has overlapped the battery metals boom and Karel is the coinventor of two new processes one for the production of nickel sulphate hexahydrate from nickel sulphide concentrate, and the other for the atmospheric leaching of cobalt from laterite. These are in addition to various patents for sulphide processing.
Karel has been attending ALTA for more than 20 years including a number of papers and presentations. He has Batchelor of engineering from the Royal School of Mines and is a member of the AusIMM.

Latest News & Articles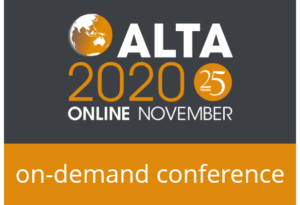 After three action-packed weeks the live conference has ended but the on-demand event continues until 12 March. We were excited…Read more