ALTA 2015
Conference Report
ALTA 2015ReportALTA 2015Program


ALTA 2015 proceedings may be downloaded from the

ALTA Free Library
ALTA 2015 was held 23-30 May in Perth, Australia.  The conference was well attended with 222 participants from 25 countries.  The exhibition included 26 international and Australian organisations and an additional 80 people visited the exhibition.  The highlight of the social events was the 20th Anniversary Dinner, with 100+ attending the celebration.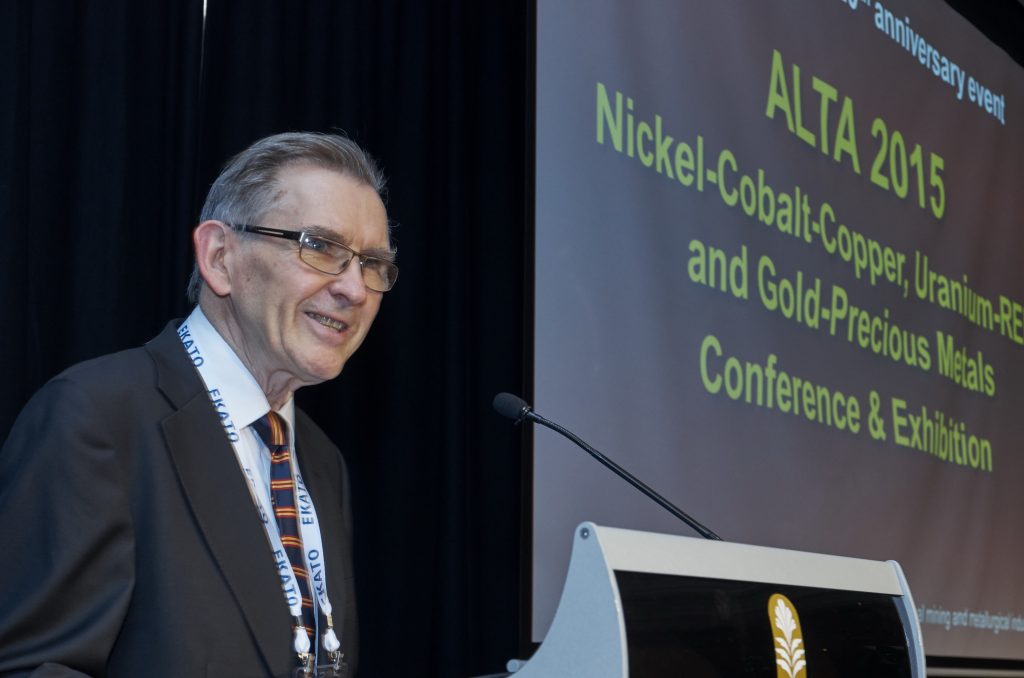 The conference was officially opened by Alan Taylor, Managing Director, ALTA Metallurgical Services, who reflected on 20 years of ALTA conferences.  There have been 1069 papers presented at 26 conferences. 2700 delegates have attended 4937 times, from 60 countries.  Dr Murdoch Mackenzie, now an independent consultant, was recognised as the number one attendee, having attended all 26 events.
The keynote address was given by Dr Naoyuki Tsuchida, Senior Managing Executive Officer, General Manager of Engineering Division, Sumitomo Metal Mining Company (Japan).  His presentation was entitled  "HPAL in Past, Present & Future" and featured SMM's development of successful operations at Coral Bay and Taganito in the Philippines.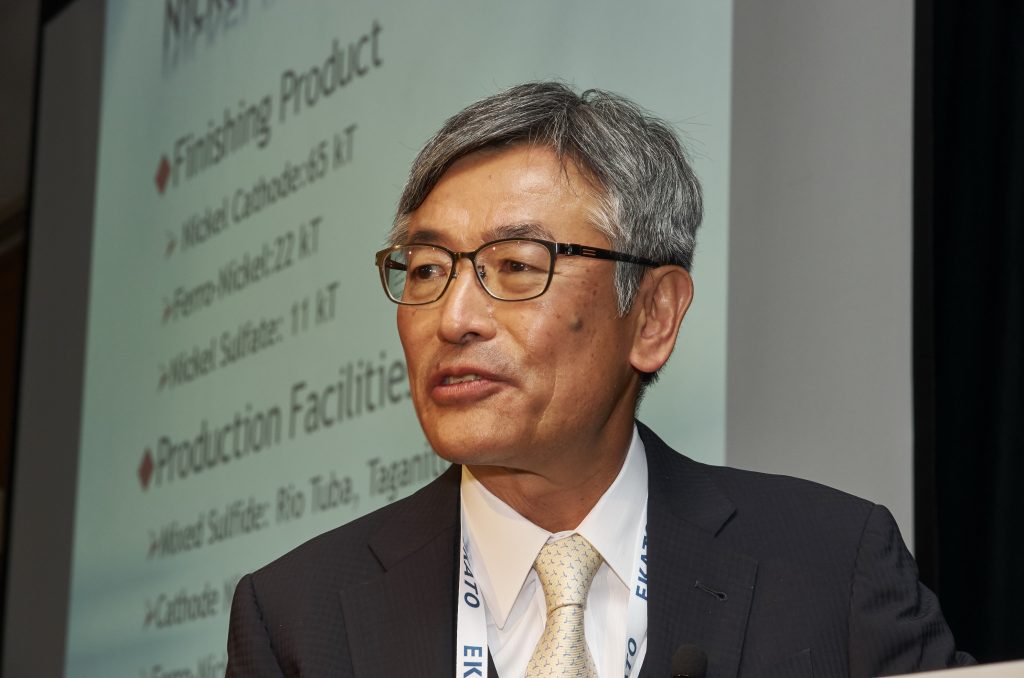 The Nickel-Cobalt-Copper sessions included a Pressure Acid Leaching Forum and Panel discussion with presentations on recent Laterite PAL projects, agitator improvements and severe service valves.  Other topics included laterite process developments, environmental and safety, Ni/Co/Cu process developments, SX processes, SX fire protection, copper SX/IX/EW, bioleaching and pressure oxidation.  Featured projects included Kounrad (Kazakhstan) copper dump leaching/SX/EW and Bucim (Bulgaria) copper dump leaching/IX/SX/EW projects, Cosmic Boy (Western Australia) and Mondo Minerals (Finland) nickel sulphide tank bioleaching projects, and Coral Bay (Philippines), Gördes (Turkey), Ramu (PNG) and Taganito (Philippines) laterite PAL projects.
The Uranium-REE sessions were launched by keynote speaker, Dr Peter Woods, Team Leader, Raw Materials and Resources Subprogram, International Atomic Energy Agency (Austria) who presented on "Environmental and Social Aspects of Feasibility Studies, Mining Operations and Closure; Balancing Realities and Expectations from Different Angles". The featured Forum and Panel discussion focused on Uranium IX and included presentations on UIX resin selection, on-line resin concentration measurement, challenges for resins for CIX, UIX applied to strong sulphuric acid solutions and emerging trends in uranium UIX systems.  Other uranium topics and REE topics included process and project developments and  uranium/REE SX processes. Featured projects included Kvanefjeld (Greenland), Berlin (Colombia), Marenica (Namibia), Browns Range (Australia) and Norra Karr (Sweden).
The Gold-Precious Metals keynote speaker was Dr Paul Breuer, Gold Processing Team Leader, CSIRO Mineral Resources Flagship (Australia).  Dr Breuer's address was on "Dealing with Copper in Gold Ores; Implemented and Future Approaches". The Forum and Panel discussion on Gold/Copper included presentations on extraction with solutions containing caustic soda and low free cyanide and kinetic modelling of copper cyanide adsorption onto activated carbon.  Other topics included process and project developments, refining, process improvement and pressure oxidation. Featured projects included Santa Rosa flotation/ultrafine grinding/CIP project (Columbia), GPM Albion Process™  project (Armenia) and the White Dam dump leach project (South Australia).
This year there were three one-day short courses presented by Alan Taylor, ALTA: Treatment of Nickel/Cobalt Laterites, Copper SX/EW Basic Principles and Detailed Plant Design and Heap Leaching and its Application to Copper, Gold, Uranium and Nickel Ores.  There were 33 attendees from 10 countries. 
ALTA 2016 planning is underway and we are now receiving abstracts for the Nickel-Cobalt-Copper, Uranium-REE and Gold-Precious Metals Conference & Exhibition to be held 21-28 May 2016 in Perth.  The conference will feature Forums and Panel discussions on Hydroprocessing of Sulphide Ores and Concentrates, Membranes in Uranium Processing, and Refractory Gold-PM Ores.  Three short courses are scheduled: The A-Z of Copper Ore Leaching, Solvent Extraction & its Application to Copper, Uranium & Nickel Cobalt and Uranium Ore Processing.
ALTA conference proceedings and short course manuals are available from Publications and ALTA Free Library.
Latest News & Articles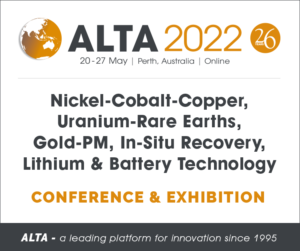 ALTA 2022 is pleased to present an outstanding line up of presenters and selection of abstracts. View the Abstracts on…Read more